Our 1 day tours are long and to accomplish all the destinations on time, and to have enough time to enjoy the attractions, we need to keep to our time schedule. For this reason we cannot carry children 2 years or under on group tours. We are happy to book a private tour for your group or family so you can take breaks to feed and look after your child's needs as required. Please email us to get a price for your private charter
RF1 Rotorua Escape from $292pp
Most  tours can start or finish in Auckland or  Rotorua
Depart 6:45am. Return 8pm approximately. Hotel pick-ups from 6.25am
From 1st October 2018 this tour will include a full buffet lunch featuring traditional Maori Hangi and typical Kiwi food at Te Puia  The buffet lunch is located in the new Restaurant at Te Puia and overlooks the "Pohutu Geyser".  The buffet caters for most dietary requirements and has vegan, vegetarian, and gluten free available dishes available. Please advise us if you any special; dietary requirements –
This is the foundation from which you can create your Flexi-Tour. The programme includes the key attraction Te Puia where you will
see geysers and have the opportunity to visit the Māori Arts and Crafts Institute. Also included is a hot café lunch and sightseeing. We visit the Rotorua Lake front, the Government gardens and various other highlights in Rotorua.
'
Hangi Lunch
Available on all Rotorua tours at no additional charge. The hangi features traditional Māori food, served at Te Puia. Vegetarian options and other food choices are available. From 1 October 2018 lunch will be served buffet style and will have a choice of Hangi ( traditional Maori Food and typical Kiwi meals)
The RF1 can be a complete tour and if you do not wish to add more attractions you will have free time to explore the centre of Rotorua without a guide.
You have time to add up to 2 Flexi-Options from the list. (All Flexi-Options are at additional cost) –
We have packaged 8 combinations which have proved to be our customer favourites to help you, but if none of these  are what you are  looking for please make your own combination.
Detailed descriptions of all the options are at the bottom of page.
If you want to add more than 2 options you will need to book a an overnight tour –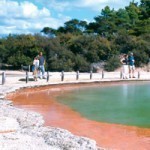 Day Tour Packages Rotorua only
RF1      Rotorua,  Includes Te Puia, Buffet Lunch free time and sightseeing $292pp
Book & Pay Online Make an enquiry
RF1/a Rotorua, Maori Concert. Includes Te Puia, Buffet Lunch and sightseeing $312pp
Book & Pay Online Make an enquiry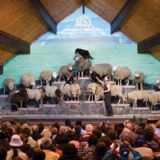 RF1/b Rotorua  Redwoods Tree-walk Includes Te Puia, Buffet Lunch and sightseeing $342pp
Book & Pay Online Make an enquiry
RF1/c Rotorua,  Polynesian Spa, Includes Te Puia, Buffet Lunch and sightseeing $352pp
Book & Pay Online Make an enquiry
RF1/d Rotorua, and Waiotapu. Includes Te Puia and Buffet  Lunch. $386pp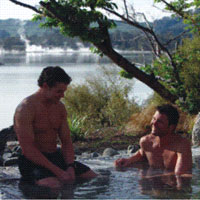 Book & Pay Online Make an enquiry
RF1/e  Agrodome Farmshow Includes Te Puia and Buffet  Lunch $335
Book & Pay Online Make an enquiry
RF1/f  Rotorua, Agrodome farm Tour. Includes Te Puia and Buffet Lunch. $343pp
Book & Pay Online Make an enquiry
RF1/g Rotorua, Rainbow Springs  Includes Te Puia and Buffet Lunch.$337pp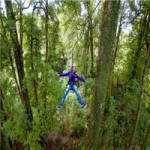 Book & Pay Online Make an enquiry
The above are some of our customer favourites and you can book and pay for these online – You can book variations and different combinations by emailing us and we  will send you a  manual payment link to make a booking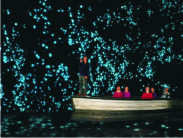 Day Tour Packages Including Rotorua and Waitomo Caves
WF1  Rotorua and Waitomo Caves – Includes Te Puia, Buffet Lunch and sightseeing $369pp
Book & Pay Online Make an enquiry
WF1/a Rotorua, Maori Concert and Waitomo Caves. Includes Te Puia, Café Lunch and sightseeing $372pp
Book & Pay Online Make an enquiry
WF1/b Rotorua Redwood Tree-walk and Waitomo Caves – Includes Te Puia, Buffet Lunch Agrodome  $392pp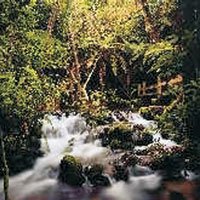 Book & Pay Online Make an enquiry
WF1/c Rotorua, Polynesian Spa and Waitomo Caves. Includes Te Puia, Buffet  Lunch  and sightseeing  $407pp
Book & Pay Online Make an enquiry
WF1/d Rotorua, and Waitomo Caves plus Waiotapu. Includes Te Puia and Buffet Lunch. $446pp
Book & Pay Online Make an enquiry
WF1/e Rotorua, Agrodome Farmshow and Waitomo Caves. Includes Te Puia and Buffet Lunch. $392pp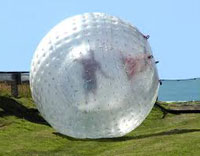 Book & Pay Online Make an enquiry
WF1/f  Rotorua Agrodome Farm Tour and Waitomo Caves – Includes Te Puia, Buffet Lunch Agrodome Tour  $407pp
Book & Pay Online Make an enquiry
WF1/g  Rotorua Rainbow Springs,  and Waitomo Caves – Includes Te Puia, Buffet Lunch Rainbow Springs  $396pp
Book & Pay Online Make an enquiry