Custom Tours
We now cater for people wanting something really special – We have a range of smaller luxury vehicles for private tours or transfers. price  on request Make an enquiry
These vehicles are NOT AVAILABLE  as rental vehicles but are chauffeur driven by professional tour drivers and guides
BMW X5 50D  – 2019 Model
This vehicle is available with your own personal driver ex Auckland for groups of up to 3 people
Mercedes Valente 2017 /2018 models – Available from both Auckland and Rotorua  2 – 6 people

Mercedes Sprinter 313  2017 – 2018 – Seats up to 9 people –  Interior leather seats with extra leg room and extra wide VIP seating in the  back row
Let us know  what you want to do and where you want to go for your private tour and we will get back to you with a quotation. We offer comfort, service and reliability
Discover New Zealand – your way!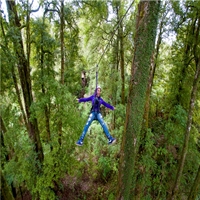 Our experience has allowed us to establish wide knowledge of the different ways to travel and where to stay in New Zealand. If you do not wish to join a packaged tour and do things your way, we would be delighted to assist you.
We offer self-drive itineraries, vehicle rental, accommodation and activity bookings throughout the country. Whether you are looking for a private chauffeur with all the luxury available or are travelling on a more limited budget – let FlexiToursNZ take care of it!
You tell us what you want, car, campervan, sleeper van, tours, busses  or  your own private guide. We will listen and  come up with options for  you