New Zealand Owned and Operated
Our Head Office, Shop 124 Level 1 Queens Arcade, 34-40 Queen Street, Auckland is open Monday – Friday 9am – 5pm and Saturdays 9:30am – 4pm 
Sundays by appointment only 
Specializing

 in Smaller group tours-12 people or less on all scheduled group tours.
Larger vehicles are available for large group charters.
Minimum numbers needed for some tours
We are dedicated to making sure you are comfortable. We have put less passenger seats in our vehicles and have smaller groups than most companies. We have increased the space between the rows, so even tall people can be very comfortable. We also have only 3 seats in the back row instead of the standard 4. Your comfort is our priority –
Read what  customers have  to say about our vehicles  on Trip Advisor
FlexiToursNZ (Auckland) – All You Need to Know BEFORE You Go (tripadvisor.com)
__________________________________________________________________________________________________________
 Bagshot Row is complete, Hobbiton Tours are now 2.5 hours. Fitting in multiple attractions in one day is very  limited
We have packaged a number of oneway tours & tour combos to maximize what you can see and do in the time 
available.
HF1FR – Hobbiton  Tour  Auckland to Rotorua

 
Adults: $389 pp – Children $194.50 
Depart 6:25 am– Arrive  in Rotorua approximately 1:30pm . Door to Door from Central locations. There may be a small surcharge for out of town pickups
Tours is only available from Auckland and one way to Rotorua. 
If you are wanting to travel further in NZ or to spend time in Rotorua, you can use this tour start your journey.
Includes: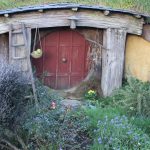 Transport in a late Model Mercedes 

Hobbiton Admission Fee

Complimentary Drink at Green Dragon

Buffet lunch at the Green Dragon Marquee
(a feast fit for Hobbits and Hobbit fans.)

Information and commentary from your driver.

If you want to return to Auckland on the same day, book the afternoon tour below or our Hobbiton and Rotorua tour,

which includes both your lunch and a tour of Te Puia plus sightseeing around Rotorua.
Book & Pay Online Make an enquiry
HF2 – Hobbiton and Rotorua – 1 day Tour

 

$449pp – children 5 – 14 half price 
Travel from Auckland to Hobbiton, Rotorua (Te Puia) and then return to Auckland or stay in Rotorua. Lunch will be at Te Puia (Café Lunch or buffet lunch – Depending on availability).
 Tours available from either Auckland or Rotorua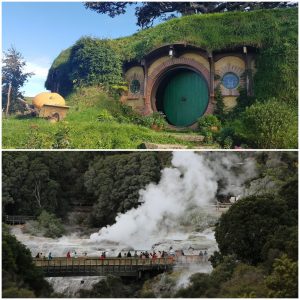 Includes;
Return transport in late Model Mercedes

Door to door service

Commentary and Information from your driver

Hobbiton and Te Puia Admission Fee including guided tours at Hobbiton and  Te Puia

Complimentary drink at the Green Dragon

Buffet Lunch at Te Puia

Guided tour of Te Puia to see the mud pools, geothermal valley, Kiwi House, and other interesting sights

Sightseeing around Rotorua

Return to Auckland or finish in Rotorua

Strict Covid19 safety measures
This tour can finish in Rotorua and we will drop you at your accommodation at the  end of the day
Tour price includes entry to Hobbiton, Te Puia, the Maori Arts and Crafts Institute and lunch.
Auckland to Auckland 
Book & Pay Online Make an enquiry
One way tour price – Including Te Puia, Lunch and sights

– You will be taken to your Rotorua accommodation at the end of the tour
(This tour does not include a return journey to Auckland.  $449 pp
Book & Pay Online Make an enquiry
---
HF2w Hobbiton and Waitomo Caves, Hobbiton and Spellbound Caves or Black Labyrinth from $399pp
Depart 6:30am Hotel pickup from 6.20am (From Auckland)          Depart 7:30am Hotel pickup from 7:20am (From Rotorua)
Travel from Auckland or Rotorua  to Hobbiton for your tour of the Movie Set with Hobbiton Tours and then to Waitomo Caves for your choice of The Waitomo Caves, Spellbound Glow-worm Caves or the Black Labyrinth. Tour can start and finish in either Auckland or Rotorua – You can use this tour to transit between Auckland and Rotorua and have  a  lot  of fun on the  way
Includes;
Return transport in late Model Mercedes

Door to door service

Hobbiton Admission Fee

Admission fee  to your  choice  of  cave at Waitomo

Swap the  Waitomo Caves  for  the Black Labyrinth or the Spellbound Glow-worm Caves

Commentary and Information from drive.
HF2gw   Hobbiton + Waitomo Caves  
$449  – Children $194.50   
Start and Finish in Auckland                   Book & Pay Online  Make an enquiry
Start  Auckland Finish in Rotorua           Book & Pay Online  Make an enquiry
Start Rotorua and Finish Auckland         Book & Pay Online  Make an enquiry
Start and Finish in Rotorua                      Book & Pay Online  Make an enquiry
HF2SB – Hobbiton and Spellbound Glow-worm Caves
There is limited availability at Spellbound during the 2023/2024 season – Please make an enquiry and we will confirm your booking and send a custom link if we are able to secure spaces for you at a suitable time.
$559 Children $279.50 
HF2BW   Hobbiton + Black Labyrinth
from $589  Children – 10 – 14 years only, $499 
There is  very little availability at  Black water-rafting for the 2023/2024 season – Please  make an enquiry but we cannot guarantee departure until we  check your  dates with BWR
---
New Tour – The ultimate Hobbiton, Rotorua and Waitomo Caves Tour 
The HF3 one day tour including all three destinations will not be available after November 2023. This is because Hobbiton have extended the movie set tour to include enterable Hobbit Holes on Bagshot row. This would leave us with less than 60 minutes in Rotorua . This new tour has been developed to meet the needs of people who have only one day to see everything will initially be available on most days but will need minimum numbers to run
HF3S – Hobbiton  Rotorua and Waitomo Supercharged   
Adults: $899 pp – not suitable for Children or $799 per person if finishing your tour in Rotorua
Tour departs at 6:25am and returns 11pm
Includes Hobbiton, Waitomo Caves, and Te Puia Guided Tours and Te Po Cultural Show and Hangi Buffet.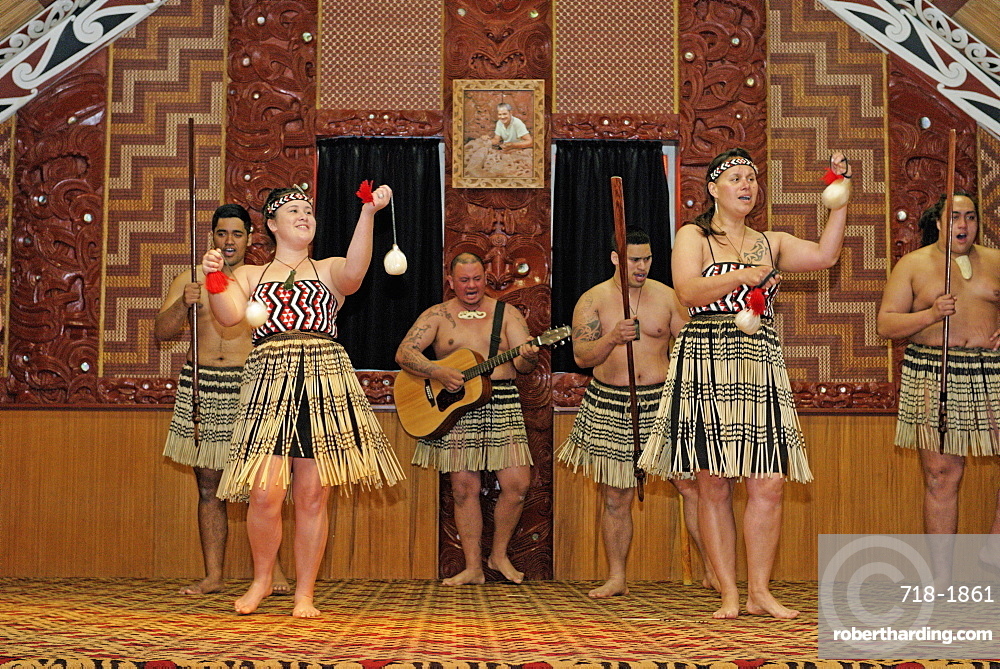 Hobbiton Guided tour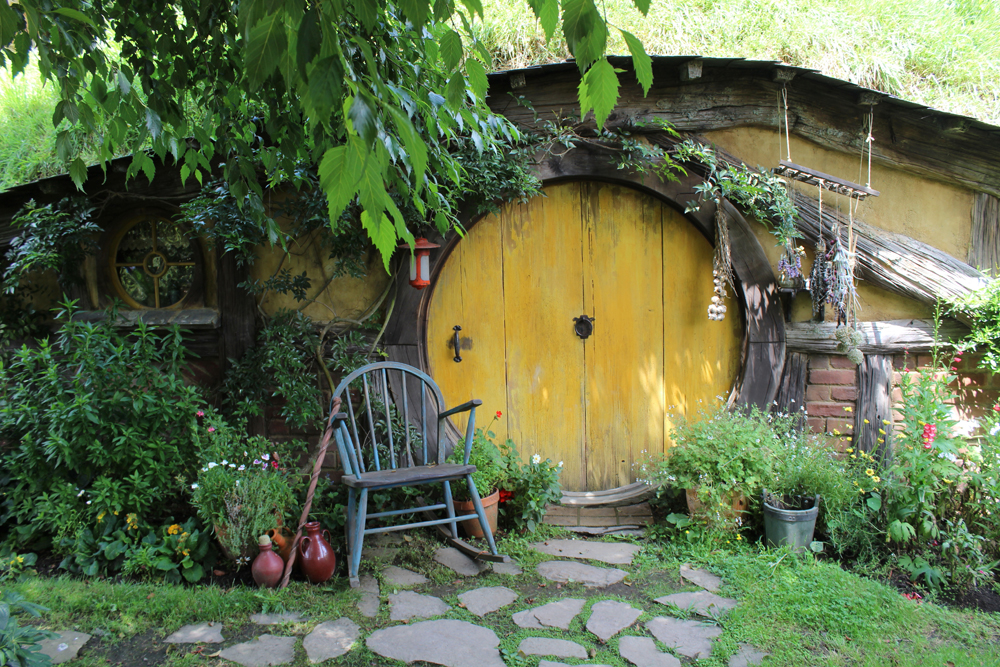 Waitomo Caves Guided Tour
 Te Puia tour, Te Po Cultural Show and Hangi Buffet
 
Minimum 4 people or price equivalent.
This is for people who cannot travel overnight and is not suitable for children.
There is no child price available for this tour.
Stay overnight in Rotorua or
Return to Auckland with a different vehicle and driver.
The order of activities can vary due to operational needs – You will start your day sharing a coach with people travelling one way, on a Hobbiton and Waitomo tour, visiting each of these attractions and joining the full guided tour with local guides.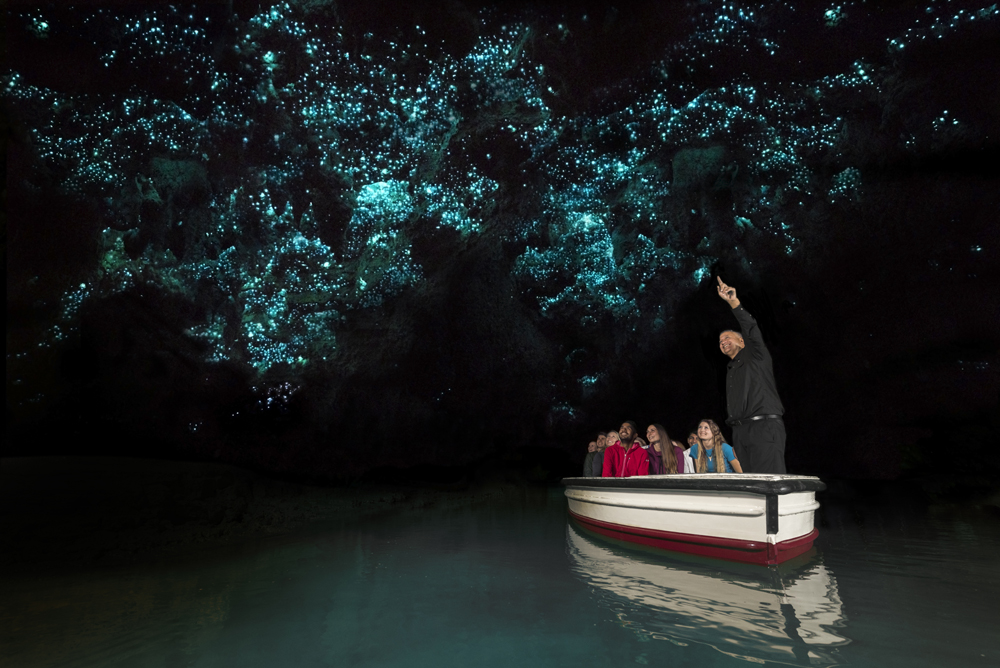 On arrival in Rotorua we will go direct to Te Puia and join the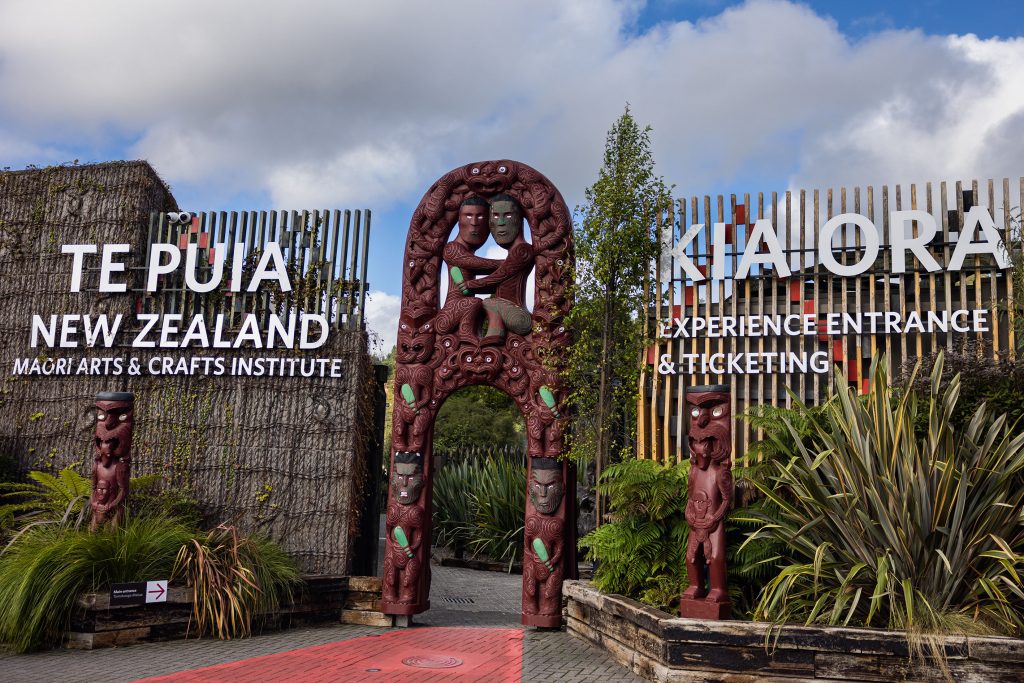 guided  tour of  Te Puia at 4:00pm followed by the Hangi Buffet and Māori Cultural Show (Te Po).
Your evenings entertainment will finish just after 8pm and you will be transferred by our contracted shuttles to Auckland and to your hotel by approximately 11pm.
This  tour can also operate one way from Auckland to Rotorua. and will finish when we  drop you at your  accommodation in Rotorua after the tour.
Use  this link if returning to Auckland
Book & Pay Online Make an enquiry
Use  this link if  finishing in Rotorua at  the end of your  tour
Book & Pay Online Make an enquiry
---
_______________________________________________________________________________________________________________________________
Hobbiton Events and Banquets 
Adults: from $499pp and Children from $399pp   (minimum charge NZ $1200)
[vc separator]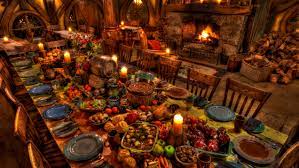 We offer custom transport to all banquets and custom events hosted by Hobbiton.
The  price will depend on the  number of people and the duration of the  event.
We can pick up  in Auckland, Hamilton, Rotorua or Tauranga
Contact us for  more information  Make an enquiry
---