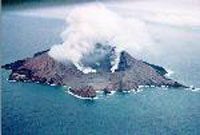 There is a wide variety of flights available  from  a 6 minute  city hop to a  3 hour excursion to White Island
We offer you an extensive range of scenic helicopter flights and scenic floatplane air tours. Land on the active Volcano of White Island or take a flight over Mt Tarawera. View from above the dramatic and spectacular destination of Rotorua.
The main theme of our scenic flight tours is to showcase the many crater lakes, volcanic and geothermal landscape of the region Rotorua and Bay of Plenty. The White Island Tours are amazing!
All of these tours are weather dependent. and minimum numbers apply
Please let us know  what  you would like and  we will get  back to you with latest rates